Looking for a new home loan?
Australian Mortgage Centre is a specialist mortgage broking company direct to you Australia wide with knowledgable and professional mortgage consultants who have a comprehensive understanding of all available products, features and rates in the Australian Mortgage Market.

This direct link to our many award winning lending partners allows us to quickly provide for you the very best aussie home loan options, latest mortgage products & services.

Our significant role is not only to administer a loan for you but also helping you to choose the right home loan product from our large range of partner lenders.

Latest Financial News!





Loans OnLine: +61 (02) 8005 0585

Australia Wide Online Mortgage Broker Centre servicing:

Sydney

Brisbane

Melbourne

Adelaide

Perth,

Darwin,

Tasmania and including all country and regional areas around Australia.





Contact Australian Mortgage Centre


Australian Mortgage Centre Home Page




Normally when you involve a finance broker to help you find your right home loan, there is really no difference between the mobile brokers or the online brokers. The standard home loan products and their interest rates would all be the same.

Actually, applying for a home loan online at your own leisure is rapidly becoming an important part of the Australian way when searching for finance.

It is as common as;

• Applying or renewing your home or car insurance online which is now a very common practice.

• Booking holidays online is also now no big issue.

• Net banking online is far better than lining up for a bank teller!

In fact many of the best mortgage lenders don't have many retail branches and therefore rely predominately on their accredited mortgage brokers and more often than not can offer far better deals because of their important broker network channels.

Australian Mortgage Centre brings these lenders and every other know major lender to you directly online 7 days a week…

Utilising the vast and personal resources of the Australian Mortgage Centre as your immediate and long term mortgage finance broker brings you many benefits;


No need to take unnecessary time off work to schedule or commit to an appointment.


No need to be expected or insisted on having someone you don't know visit you in your home.


No need to worry about any high pressure sales people.


You will always deal with a qualified mortgage broker who has complete industry certification.


We will continually be there for you during and after your loan has settled.


We always respect your privacy and complete confidentiality during any correspondence.


We will do all the essential organising and management of your application with the lender while you carry on working.


You will continually be updated on the progress of your home loan application.


We are a proud and respected Australian Finance Broking Business.


Contact us and/or apply online.


We are here to help so please do contact us today with your mortgage query and personal finance requirements.


Your best mortgage partner for Tomorrow's Finance Today! ®









Need an Unsecured Business Loan?
Are you looking for additional business finance?

Does your business have an urgent need for cash flow right now?

We can offer you a fast, flexible and simple solution for any business requirement. No security is required in the form of a property to receive funding and even better, no business financials are necessary for loans that are less than $50,000.

Apply online now for a quick APPROVAL !

We have made Unsecured Business Loans easy…


No application fees


Unsecured loan approvals


Approval within 24 hours


Payments based on your monthly business cash flow


Funding available within 3 days into your business bank account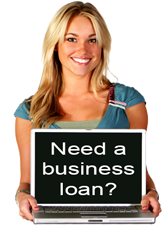 Have Us Bid For YOU




Have Australian Mortgage Centre Bid for YOUR LOAN!



We will provide you with strong representation; resulting in a better deal with your current lender or from their immediate competition. It's that simple…